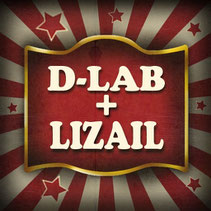 P I C C O L I  3 ~ YOUR LONG DIARY ~ 
Our theme is "Continuation" and "Evolution" in PICCOLI Series 3.
We always wanted to be able to add new effectors to a PICCOLI series, but were technically unable to do so in the past.  A great news is that we broke through this limitation.  We will be releasing vast numbers of new series for your enjoyment.
Our experience in PIPPIP POPPO reflected in PICCOLI3 and it will continue to evolve.  We sincerely hope the dolls and effectors will be loved for long long time.
Contents:
- Doll
    Live in your yard and randomly visit all effectors placed near by.
- Effector (EF)
    Effector is an object/structure where Doll lives 
    and rests. Some effector contain animations and/or food for avatars.
- PICCOLI3 DRESS UP HUD
    HUD is to change Doll clothings.
- Box containing effectors, etc.
    It can be used as an effector even after removing contents from the box.
Installation:
    REZ effector and place it where you like.
    REZ dolls within 10m from an effector. Click the dall to bring out a menu, then press [START]. 
    ** Animal Effectors move like the dolls.  Activate them with [START] button.  
Wearing Dolls:
    Click Dolls to bring out a menu.  Select "Attach" and choose location.
Talk Function:
    Dolls talk in local chat when [TALK] button pressed, attached, and/or find avatars around it.
    English/Japanese language selection can be made from [LANGUAGE] button in [SETTING] menu.
    This function can be turned ON/OFF by [Talk/ON(OFF) button in [SETTING] menu.
Pose Function:
    You can make dolls to pose for picture taking, etc. with [POSE] button in the menu.
Changing Clothes:
- Standard Method
    1. Wear 'PICCOLI3 DRESS UP HUD' included in a folder.
    2. Touch the doll you want to change clothes and select [DRESS UP] from [SETTING] in the menu.
    3. change clothes and click X at top right corner to end.
- Using Original Texture
    Obtain Original Texture Template Kit from D-Lab Main Store and follow the instructions included.
􀀂
Other Features:
- Such a special time occurs once in 2 hours.
- There are more hidden performances for you to find.
~~~~~~~~~~~~~~~~~~~~~~~~~~~~~~~~~~
D-LAB : dazai Voom
LIZAIL : TOMOZOO Lomu
Special thanks
andika         : Littlelinda Littlebird
Uzunimation : chibiuzu Noel
Flickr 
https://www.flickr.com/photos/131795452@N02/
Flockr group
https://www.flickr.com/groups/2841274@N21/pool/
 P I C C O L I  3 ~ YOUR LONG DIARY ~ 
PICCOLIシリーズ 第三弾です。
テーマは継続、発展 PICCOLI2まで やりたくても出来ない事がありました。
新しいエフェクターを追加していくことです。
今回のPICCOLI3は それが可能になりました。
今後多くのシリーズを作っていきたいと考えています。
そしてPIPPIP POPPOと作ってきましたが 
それらの技術はすべてPICCOLI3の中で発展して行く事でしょう。
気に入った人形やエフェクターが 長い事愛されるよう願っています。
◆内容物
 ・人形 ( DOLL )
  あなたの庭で生活をします。人形は周りに置かれた全てのエフェクターをランダムで訪れます。
 ・エフェクター( EF )
  人形が遊んだり休んだりするための建物や動物です。 
  アバター用のアニメが入ったエフェクターや アバター用の食べ物をくれるエフェクターもあります。
 ・PICCOLI 3 DRESS UP HUD
  人形の服を着せ替えるHUDです。
 ・エフェクター等の入っている箱
  内容物を取り出した後もエフェクターとして使用可能です。
◆設置方法
 ・エフェクターをRezして好きな位置へ移動させてください。
 ・人形をエフェクターの10m設置後タッチでメニューを出し[Start]を選択してください。
  ※動物エフェクターも人形同様に移動をします。[Start]ボタンで稼動させてください。
◆装着方法
 ・Rezした人形をタッチでメニューを出し'Attach'を選択後、装着したい場所を選択してください。
◆おしゃべり機能
 ・メニュー内の[Talk]ボタンを押した時、装着した時、周囲にアバターを発見した時にチャットにておしゃべりします。
  ・[Setting]メニューの[Language]ボタンにて英語/日本語から言語を選択できます。
  ・[Setting]メニューの[Talk/ON(OFF)]ボタンで機能のON/OFFが可能です。
◆POSE機能
 ・メニュー内の[POSE]ボタンにて人形にポーズをさせる事が可能です。撮影などにお使いください。
◆服の変更
 ・通常の変更
  1・フォルダ内に入っている'PICCOLI3 DRESS UP HUD'を装着してください。
  2・着せ替えをしたい人形をタッチし、メニューから[Setting]→[Dress UP]を選択してください。
  3・服を変更後、HUD右上の×ボタンで終了します。
 ・オリジナルテクスチャ
     D-LAB本店にてオリジナルテクスチャのテンプレートキットを配布しています。
     そちらの説明書に従い設定してください。
  􀀁
◆その他の機能
 ・2時間に1度、特別な時間が訪れます。
 ・他にも隠された演出などがあります。探してみてくださいね。
~~~~~~~~~~~~~~~~~~~~~~~~~~~~~~~~~~
D-LAB : dazai Voom
LIZAIL : TOMOZOO Lomu
Special thanks
andika         : Littlelinda Littlebird
Uzunimation : chibiuzu Noel
Flickr 
https://www.flickr.com/photos/131795452@N02/
Flockr group
https://www.flickr.com/groups/2841274@N21/pool/